Our mission at our Warrington based Muay Thai, Boxing, Kickboxing, Wrestling and MMA gym is to assist you in reaching your own goals.  We cater for people of all abilities and our experienced coaches will tailor a training program to suit your needs.  Whether you want to train for fitness, self-confidence, health reasons, competition or simply to join in the friendly classes for your own fun and personal development, we can help you!
We offer training sessions in the following 4 different formats for you to choose from…
1. Group classes where you will get extremely valuable interaction with other novice, amateur and professional team members.
2. Smaller group lessons with a max ratio of one coach to 4 students.
3. Private one2one tuition where you will have the individual attention of your own personal coach.
4. Padwork & Fitness sessions where one of our coaches will put you through your paces in timed rounds.
Call or text  07833 710990 to chat to one of the coaching team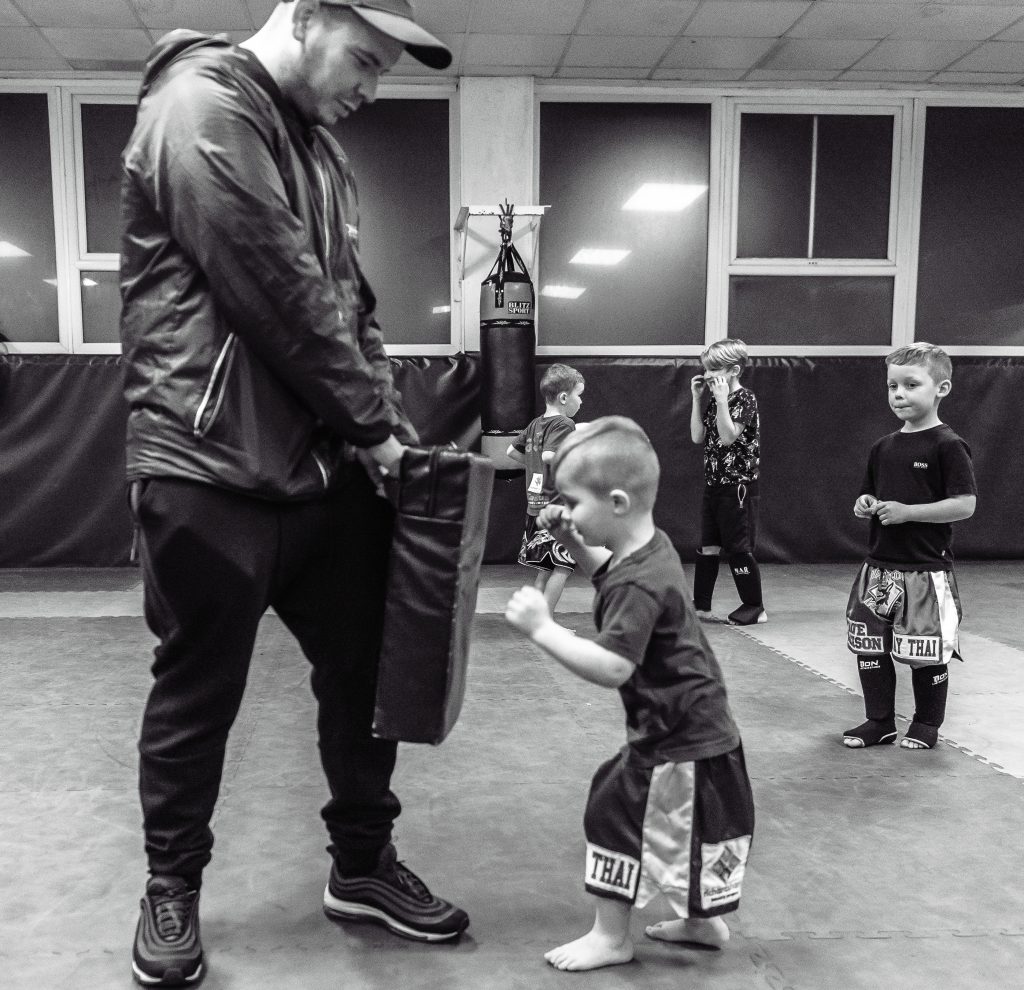 Thai Boxing
The gym has been home to many Thai Boxing, MMA and Kick Boxing Champions and is Warrington's longest running full time Thai Boxing gym.
Our coaches have worked with some of the top athletes in the sport and it is our relaxed, patient and technical teaching methods that are guaranteed to bring out the best in you whether you wish to train for fitness, self defence or to compete at the highest level. We are supported by a great team of ex-fighters and parent assistants.
Thai Boxing is fast becoming the chosen striking Art for most athletes competing in the fast growing sport of MMA.